Do-It-Yourself Plans: Backhoes, Loaders & More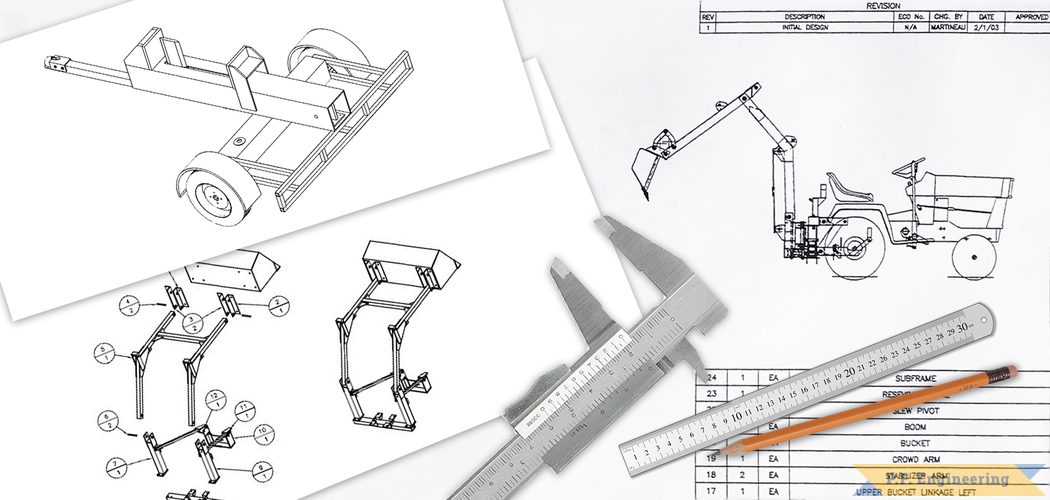 Order Plans of a single loader, backhoe or log splitter plan or combination set of both loader and backhoe. There are ordering links for plans shipping WITHIN the U.S. and OUTSIDE the U.S.
Scissor-lift Dump Trailer Build Plans
Front-end Loader Build Plans
What Next?
Head over to our picture gallery where we have 1063 images of our customers' machines on display. Use the search box at the top of that page to locate a particular make or model tractor that you are interested in seeing with a loader or backhoe attachment.

On our videos page, see customers operating their DIY loaders, backhoes and log splitters — all built using our plans.

Go to our orders page and find out how to order one or more of our products, such as plans for a front-end loader or a backhoe. There are ordering links for shipping plans within the U.S. and internationally.
Perhaps you have questions about hydraulics, a particular tractor application, or something else. Ask the original designer and builder about your project before you purchase plans. Feel free to contact Paul by email at , or call the office at 413-256-4960. You can also call Paul's cell at 413-835-5801.