What if you have L-shaped spindles?
Here is an idea from Doug H.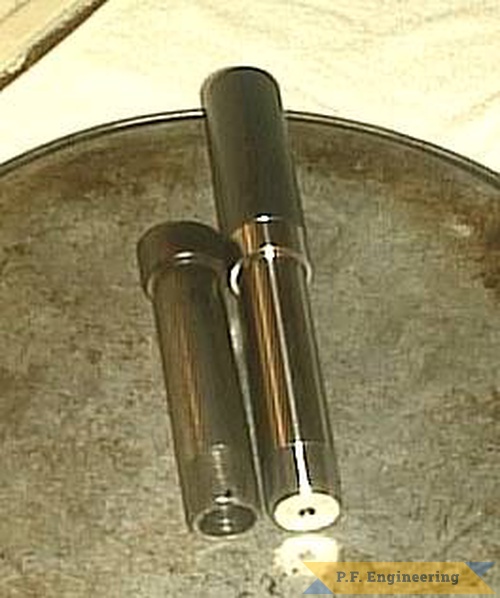 Doug kept his existing 3/4-inch L-shaped spindles and bored out the new spindles.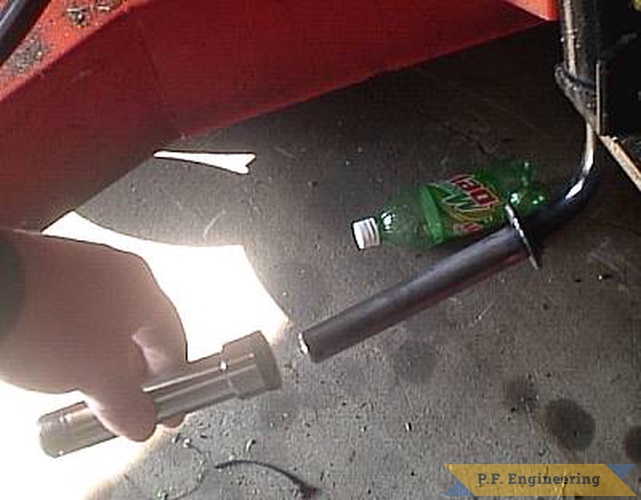 A bored out spindle slips over one of his existing spindles and is held in place by cotter pin at the end, that runs through both spindles.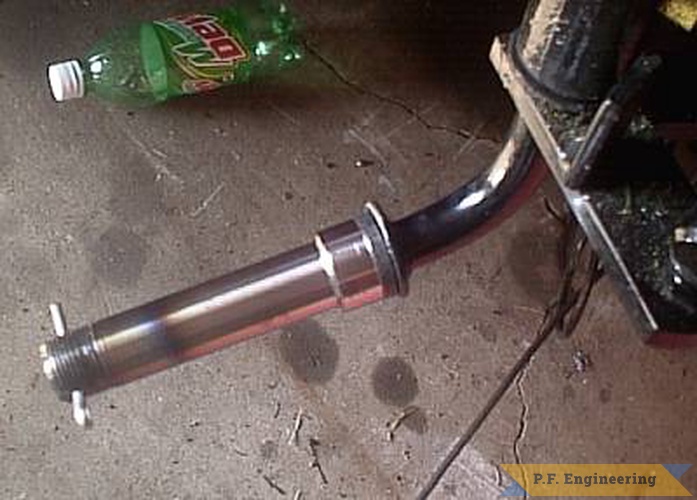 Using a cotter pin allowed him to upgrade to the tapered roller bearings and a 4-bolt hub without changing his current L-shaped spindle configuration.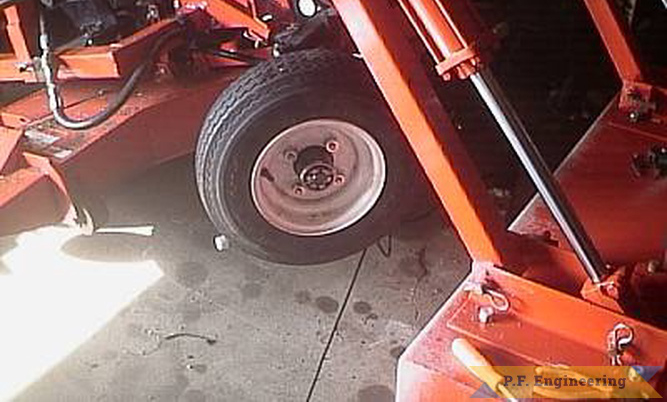 And, if for some reason he wanted to go back to his original setup, he could just pull the cotter pins and switch back to his original wheels and hubs.
Another method from Stan C.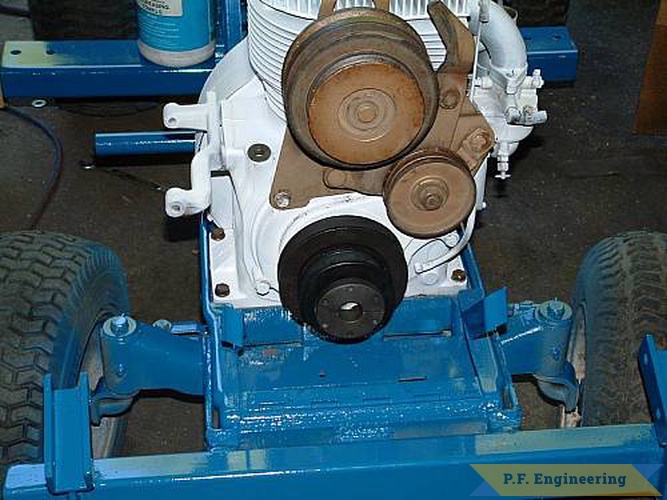 Stan C. in Medford, Oregon, used another technique to upgrade the L-shaped spindles on his 1968 12-HP Gilson.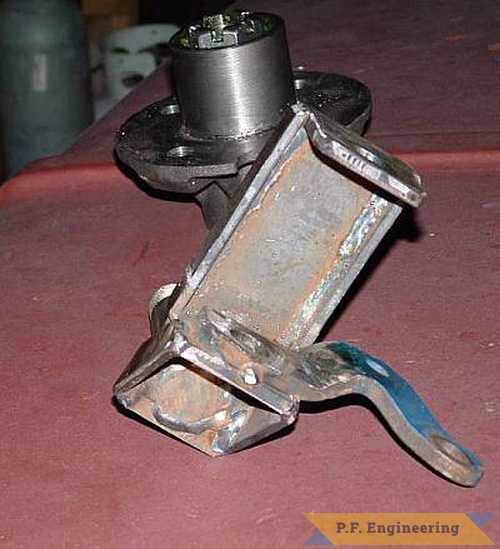 He reused the stock steering arms and incorporated them into a completely new C-shaped spindle carrier.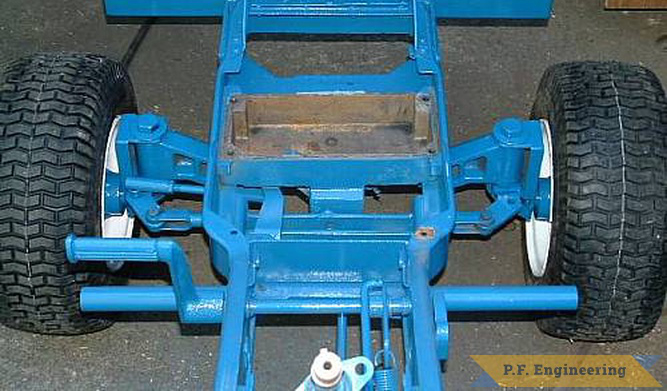 Then, he used 1-inch spindles and other recommended parts from Northern Equipment to finish his upgrade. This is the finished product, complete with 4-bolt hubs and tapered roller bearings. You can't get much stronger than this. Thank you Stan C.
Jon's solution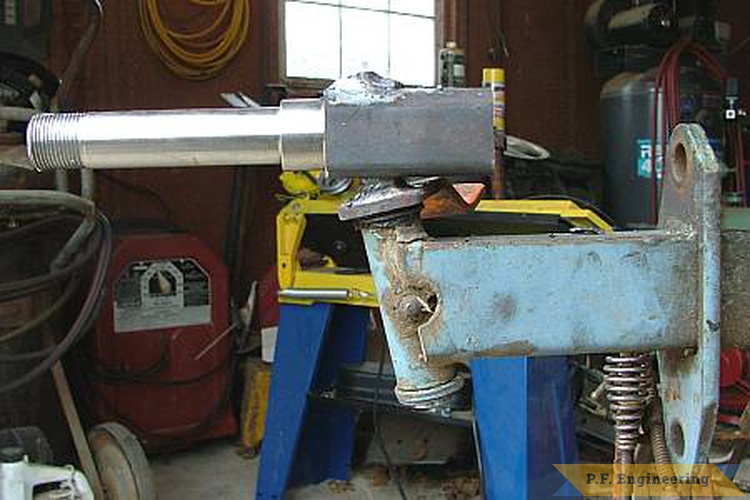 Jon bored the new spindle through at a 12-degree angle to keep the alignment straight with the axle. Then, he welded in a new pivot pin.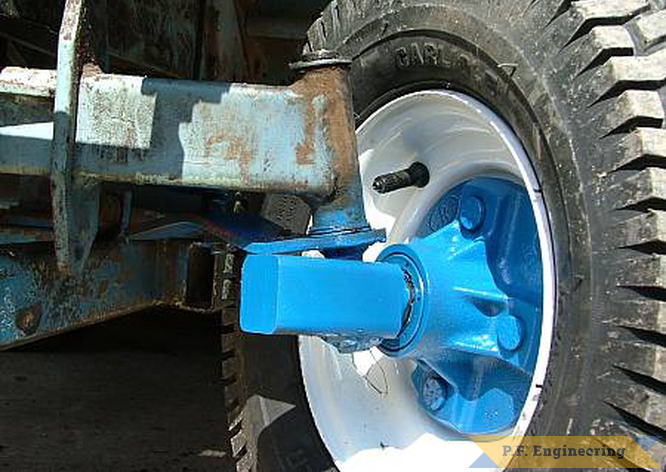 This is the finished product, using the original steering arms on the linkage.
Before & After
Here's before and after pictures from Chris M. in Paradise, Newfoundland, Canada of his Cub Cadet HDS 2185: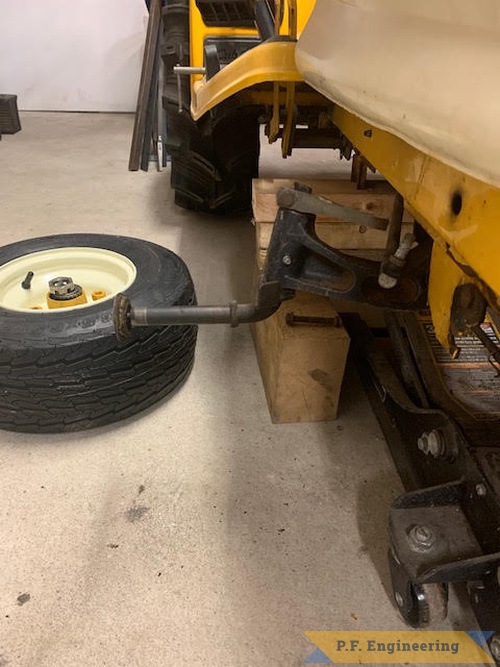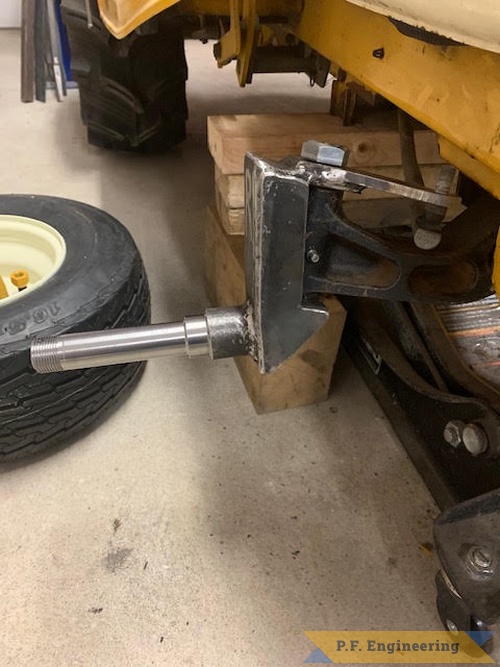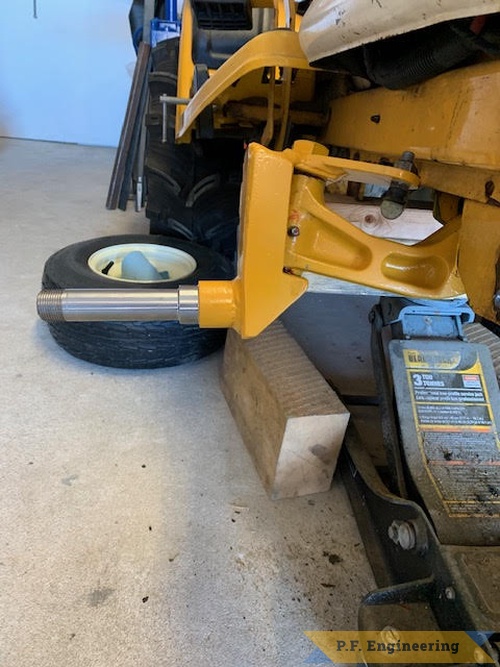 Thank you for your pictures, Chris!